Skip Global navigation and goto content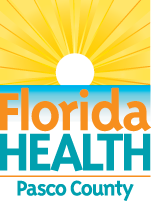 It's a New Day in Public Health.
The Florida Department of Health works to protect, promote & improve the health of all people in Florida through integrated state, county & community efforts.
Skip MegaMenu and goto content
Rabies Prevention Program
Florida Department of Health in Pasco County
 

Mailing Address

10841 Little Road 

New Port Richey, FL 

34654 
Rabies Surveillance
The DOH-Pasco Rabies Prevention Program serves to protect the public from the threat of rabies. Rabies is a preventable disease that can affect animals and humans and can result in death if left untreated. It is commonly associated with wild animals such as raccoons, bats, skunks, coyotes and foxes. The disease can spread to people and unvaccinated pets when the saliva from an infected or rabid animal enters the body through a bite or a scratch, or through contact with the eyes, nose or mouth.
The DOH-Pasco Rabies Prevention Program conducts the following activities designed to minimize human exposure to the disease:
Responds to reported animal bites and potential rabies exposures.
Obtains pertinent health and vaccination information on the biting animal and verify that the required quarantine is administered. 
Educates the public about not feeding wild animals, approaching wildlife or picking up injured animals.
Works closely with local animal control officers to investigate reported bites and to address issues involving stray, feral or wild animals.
Animals involved in a bite or scratch will be placed on 10-day quarantine. The animal will be observed by a veterinarian or animal control officer at the end of the quarantine period to make sure it is healthy. Wild animals such as raccoons, foxes, bats, etc., are not recommended for quarantine.
Animal Bite and Exposure Investigations
State and local regulations require that all animal bites, scratches and rabies exposure incidents be reported to the local animal control or health department within a 24-hour period.
To report a bite or exposure incident, please complete the Animal Bite/Rabies Exposure Incident Report Form (PDF 96 KB) and fax it to Pasco County Animal Services (PCAS) at 813-929-1218 or to the Epidemiology Program at 352-521-1435.
For any questions or concerns, please call PCAS at 813-929-1212 or call DOH-Pasco at 352-521-1450, option 5.
Rabies Prevention
Florida Department of Health in Pasco County urges everyone to be safe by observing the following advice:
Keep rabies vaccinations up to date for all pets.
If your pet is bitten by a wild animal, seek veterinary assistance for the animal immediately.
Do not handle, feed, or unintentionally attract wild animals by leaving pet food outside, or garbage cans open.
Never adopt wild animals or bring them into your home.
Teach children never to handle unfamiliar animals, wild or domestic, even if they appear friendly. 
A rabid animal may not appear sick but may still transmit the virus.
Prevent bats from entering living quarters or occupied spaces in homes, churches, schools, and other similar areas, where they might come in contact with people and pets.
If you are bitten by any animal seek care promptly.  Wash the wound thoroughly with soap and water.  Go to your family doctor or hospital for medical attention immediately.
Contact PCAS at 727-834-3216, 813-929-1212 or 352-521-5194 to report animal bites or scratches and for information on stray dogs and cats.
Contact the Florida Fish and Wildlife Conservation Commission at 863-648-3200 for concerns about wild animals.
An animal with rabies could infect other wild animals or domestic animals that have not been vaccinated against rabies. All domestic animals should be vaccinated against rabies and all wildlife contact should be avoided, particularly raccoons, bats, foxes, skunks, otters, bobcats and coyotes. Rabies is a disease of the nervous system and is fatal to warm blooded animals and humans. The only treatment for rabies exposure to humans is rabies specific immune globulin and rabies immunization. Appropriate treatment started soon after the exposure will protect an exposed person from the disease.
Important Documents
Rabies Prevention and Control 2014 Guide (PDF 2MB)
Rabies Post-Exposure Prophylaxis Administration Guidance and Schedule for Healthcare Providers (PDF 194KB)
Decision Tree for Healthcare Providers (PDF 85KB)
Rabies Vaccine Information Statement (PDF 395KB)
How to Obtain Rabies Immune Globulin and Rabies Vaccine (PDF 27KB)
Important Resources